Our Team
Natalie Brundige, RMT, Dipl. ACU, RNCP, RRPr
Having created Lakeshore Massage Therapy Health & Wellness Clinic from her home on Lakeshore Drive over 14 years ago. Natalie is grateful for client dedication and devotion to the clinic, who have inspired her to further evolve and grow the practice. In 2016, Natalie opened a second location in her home town of Winchester, Ontario. The Heritage House Health Spa is located in the heart of Winchester in one of the towns oldest stone homes. The opportunity of a second location has allowed her team to continue to reach new goals in helping others in health and beauty.

Natalie has been a Registered Massage Therapist for over 18 years now. Driven to help people reach their very own wellness goals, Natalie also furthered her education to become a Registered Nutritional Consulting Practitioner in 2010. This has given her the experience to help heal people not only from the outside in, but the inside out. In 2013, Natalie graduated from McMaster University with a diploma in Medical Acupuncture. The goal of her Medical Acupuncture treatments are to provide clinical improvement in each client that sees her by activating their body`s natural pain control and healing mechanisms. Natalie also has specialized training in advanced massage techniques, treatment of TMJ disorders, hot stone therapy, k-taping, Thai massage, cupping and reflexology.
Where some find bliss in reaching gold, Natalie finds true bliss and accomplishment in helping others reach it first! Natalie works out of both locations. She is currently only providing client care at Lakeshore Massage Therapy Health & Wellness Clinic and Medical Acupuncture Treatments at both Lakeshore Massage Therapy Health & Wellness Clinic and The Heritage House Health Spa.
---
Janice Casselman, RMT/RHN
Janice brings 18 years of Registered Massage Therapy experience with specialization in craniosacral therapy, visceral manipulation, neural manipulation, manual lymph drainage and reflexology to our location.
Janice is available at The Heritage House Health Spa Monday - Thursday
---
Kaylee Morrell, RMT / K-Taping Therapist
Kaylee graduated from Algonquin College in 2006 as a Registered Massage Therapist and joined the Lakeshore Massage Therapy team in 2008. As an RMT she has had the opportunity to treat an extensive variety of clients with different needs such as tendonitis, sprains, strains, scar tissue, fibromyalgia, sports injuries, and prenatal care. She is experienced in working with Blue Cross patients and motor vehicle accident victims. In 2012, Kaylee furthered her education and completed the Level 1 of Cranio Sacral. Cranio Sacral Treatment is one of the most gentle, yet powerful forms of holistic healing. Working with the rhythmic wave-like motion of the cerebral spinal fluid, restrictions are gently released throughout the body to give an overall body balance. Conditions that she has worked with and respond well to this treatment are migraines, ADD (Attention Deficit Disorder), ADHD (Attention Deficit Hyperactivity Disorder), chronic back and neck issues, depression, and fibromyalgia. At our clinic, Kaylee also specializes in Eminence body wrap treatments and has also received certification as a K-Taping, cupping and Thai Massage Therapist.
Kaylee is a very avid participant in many local charities including, The Breast Cancer Foundation, Cornwall Carefor Hospice, Our Local Autism Chapter, and The Morrisburg Canada Day celebration.
Kaylee is passionate about fitness and resistance training, she enjoys sharing her knowledge to help improve her clients overall health and wellness.
Kaylee is available at Lakeshore Massage Therapy Health & Wellness Clinic Monday - Thursday.
---
Carla Richer, RMT
Carla has been practising massage therapy since graduating from the massage therapy program at Algonquin College in 2007. Carla joined our Winchester location in 2019. With a strong focus on the relaxation aspect of treatment, she believes massage therapy can play an important role in reducing stress and anxiety.
With a background in social work and working with people who have disabilities, Carla strives to ensure that she listens to her clients and is sensitive to their needs. She has had the opportunity to work with people who experience a variety of conditions, including concussions, fibromyalgia, restrictions due to scarring, work related injuries and tension due to stress. An avid learner, she continues to educate herself by reading, taking courses, and conferring with her colleagues.
Carla is available at The Heritage House Health Spa Tuesday - Saturday.
---
Jennifer Sharpley, RMT
Jennifer feels blessed with the opportunity to work with the staff and therapists at The Heritage House Health Spa.
Jennifer graduated in 2002 from the Massage Therapy program with honors and joined The Heritage House Health Spa in 2018.
As a RMT, Jennifer has had the opportunity to work with a broad range of clients from the very young to the elderly with a wide array of health challenges and goals. She enjoys working with clients, providing long-term care in postural awareness, remedial exercises, and educating them on the benefits of massage. Jennifer's emphasis is on providing advice and techniques that can be easily integrated into daily life to support her clients' health and wellness goals. She has had opportunities to treat clients with headaches, TMJ disorders, sciatica, and tendonitis. Jennifer is able to personalize her care using a variety of different techniques.
Jennifer is available at The Heritage House Health Spa
on Monday's
.
---
Paige Winkenweder, RMT
Paige graduated from Algonquin's Registered Massage Therapy program in 2013. She joined Lakeshore Massage Therapy Health & Wellness Clinic in September of 2016. Paige focuses her treatment towards injury prevention through specific soft tissue treatments, remedial exercise and home care. She believes with the right education and care, injuries can be less severe or can be prevented. This includes acute and chronic sports injuries, repetitive strain, poor body mechanics or posture, stress related tension and so much more.
Paige continues to develop her skills further with ongoing courses to help her better care for her clients which include Gary Schweitzer Deep Tissue Therapy and Gross Anatomy.
She is also very active and enjoys playing volleyball and ultimate frisbee. While attending Algonquin College, she played varsity volleyball competitively within the OCAA.
Paige is available at Lakeshore Massage Therapy Health & Wellness Clinic and at The Heritage House Health Spa.
---
Drew Reynolds, RMT
Drew Reynolds is a 2015 graduate of Algonquin College's Massage Therapy program and joined the Lakeshore Massage Therapy team shortly thereafter. Her interests are focused on the optimization of clients' health through the use of manual therapy. She has worked with developmentally challenged children, injured athletes, and individuals afflicted with chronic pain. She uses a regime of assessment, massage therapy, and remedial exercises to help address the pain associated with repetitive stress and poor biomechanics. Drew enjoys focusing on helping individuals determine underlying causes of muscular and articular issues in order to eliminate the cause and help clients to build strong foundations of health and wellness.
Drew is available at Lakeshore Massage Therapy Health & Wellness Clinic Tuesday - Saturday.
---
Lynn Skirrow, RMT
Lynn graduated from the Canadian College of Massage and Hydrotherapy in Cambridge in September of 2016. Since then she has taken additional training in cupping, hot stone and warm bamboo massage and loves the ability to combine these techniques with general Swedish massage to provide effective treatments that truly give her clients improved quality of life. As an avid runner, cyclist and swimmer herself she is keenly aware of injuries that athletes face and loves to work to discover the roof cause of the muscle imbalance, postural issues or overuse causing the dysfunction so that it can be resolved with treatment and remedial exercise.
Lynn joined Lakeshore Massage Therapy in September of 2020 with excitement to be returning to the SD&G area and reconnecting with the community while continuing her journey of learning in all aspects of therapeutic massage.
Lynn is available at Lakeshore Massage Therapy Health & Wellness Clinic Monday - Friday.
---
Alyssa Gregory, RMT
Alyssa joined our Lakeshore Massage Therapy team in July of 2020. Alyssa brings with her over 16 years of Registered Massage Therapy experience.
Alyssa is available at Lakeshore Massage Therapy Health & Wellness Clinic on Tuesday.
---
Elaine Stewart, Certified Esthetician / Eminence Skin Care Specialist / Reiki Master / Golden Infinity Flow Practitioner
Elaine received her diploma as a Certified Esthetician from St. Lawrence College in 2005. She joined the Lakeshore Massage Therapy Team in February 2016.
As a qualified Esthetician, Elaine is an active listener who takes great pride in getting to know her clients personally and she keenly focuses on ensuring that each of her clients feels relaxed and rejuvenated during their treatment.
Specializing in the Eminence Organics Skin Care line, Elaine performs facials ensuring that her clients are well informed, educated, and knowledgeable about their skin care needs, as well as, the products applicable to their skin type. She is always prepared to put the customers' minds at ease by staying on top of product interactions and the latest products and techniques for their skin type. One of Elaine's goals is to help others love their skin by providing them with the information, tools, and treatments they need to feel beautiful and healthier.
Elaine also offers an array of other spa services including manicures, pedicures, hair removal, and eyebrow/eyelash tinting. In 2017 Elaine expanded her knowledge to become certified in the treatment of nail Fungus. Using a natural yet effective photodynamic light, Elaine has had remarkable results in the treatment of nail fungus with this new technique. Being precise and meeting the needs and satisfaction of each of her clients is at the heart of Elaine's work ethic.
Elaine is also a recognized Reiki Master/Teacher and energy intuitive who draws on her intuition to gain insights on what is in her clients highest alignment. She has trained with world famous Doreen Virtue where she gained a deep understanding of the body's energy system and integrative healing practises.The connection with clients that establish trust and personal attention for their needs and requests are most fulfilling to her. Elaine provides Reiki Healing treatments at Lakeshore Massage Therapy and offers Reiki Healing Classes I, II, III and IIII at the clinic also.
Elaine is available at Lakeshore Massage Therapy Health & Wellness Clinic Tuesday - Saturday.
---
Taylor Webster, Certified Esthetician/Eyelash Technician
Taylor graduated from Algonquin College in April of 2015 as a Certified Esthetician, Specializing in Spa Management and joined The Heritage House Health Spa in 2016. As an esthetician, Taylor utilizes her education and techniques to perform pedicures, manicures, waxing, eyelash/brow tinting, customized facials and makeup applications.
The practice of beautification dates back thousands of years. The term "esthetics" is from the Greek word "aesthetikos", meaning perception to the senses, and is a branch of anatomical science that deals with the overall health and well-being of the skin. Taylor loves practicing esthetics due to its exciting and ever-changing field.
Eminence Organics is the exclusive line of products that we use in each of our facials and in most complementary treatments. Our Eminence Organic Skin Care line offers a truly exquisite experience with products that are so natural and real that you can see the fresh fruit pulps, seeds, and smell the true herbs. Blueberry Soy Night Cream, Chocolate Mousse Masque and Bamboo Firming Fluid are a few of Taylor's favourites. Taylor is constantly expanding her knowledge on current and new product launches from Eminence, by attending workshops and seminars every three months. Our Spa, Clinic and Eminence Organics are also strongly committed to protecting the future of our planet through green practices. For every Eminence product we sell at each of our locations, Eminence will plant a tree. By using Eminence Organic you not only beautify your skin but help contribute to keeping our planet beautiful too!
Taylor is dedicated to enhancing the well-being of each of her clients by providing extraordinary services with the healthiest and most effective skin care products available. Allow her to share with you how you can get the most out of your daily skin care regime to allow your health and well-being to shine through naturally!
Taylor has also furthered her knowledge to become a Certified Eyelash Technician and plans to attend the Massage Therapy program at Algonquin in September of 2018.
Taylor is driven to make each client look beautiful and feel confident. Natural beauty and increased confidence are what makes her clients eager to return. Everyone deserves to look and feel their best, and that is exactly how you will leave!
Taylor is available at The Heritage House Health Spa Tuesday - Saturday.
---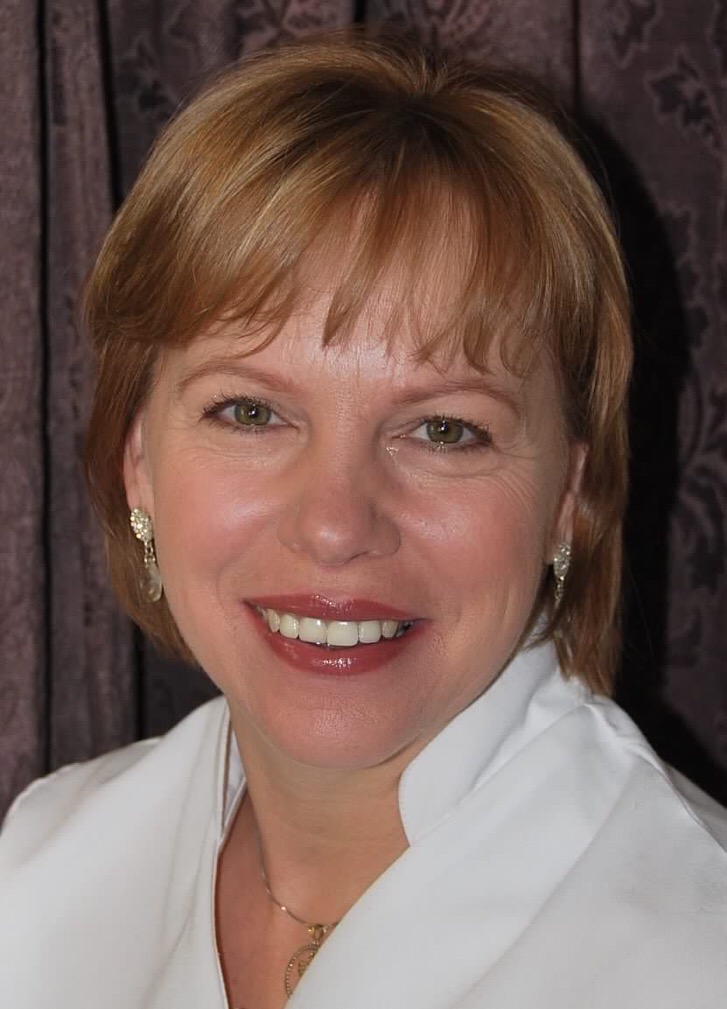 Stella Dodon, Certified Esthetician/Orthotherapist
Stella brings over 25 years of experience in all aspects of Esthetics to our team. Stella's self-imposed high standard of service, professionalism and acquired knowledge, have taught her that the need for individual care is fundamental to the well-being of her clients. She is a wonderful addition to our team. Stella is available by at The Heritage House Health Spa Tuesday - Friday.
---
Krystal Miron, Certified Esthetician/Eminence Skincare Specialist
Krystal graduated from the Versailles Academy in Esthetics. We were thrilled to welcome her to our team in 2018. Her keen attention to detail and amazing customer care makes her a fabulous addition to our team.
Krystal takes great interest in medical esthetics and has furthered her education to be trained in the application of Cryotherapy & Fungus treatments at our Spa.
Our Cryotherapy treatments use nitrous oxide, which creates an extreme cold, or cryotherapy, to painlessly and safely destroy unwanted, benign and superficial lesions on the surface of the skin. At Infinity, you can rid your body of warts, skin tags, verrucae, milia, cherry angiomas, scars, and resistant hyper pigmentation. A state of the art treatment with amazing results. Our Fungus Nail Treatments are non invasive and very effective. Krystal offers these 2 treatments in both of our locations.
In addition to her medical esthetic interest, krystal is also trained in lash tint & lifts, dip powder technique & body sugaring.
Krystal is available at Lakeshore Massage Therapy on Mondays & at The Heritage House Health Spa Tuesday - Saturday.
---
Judy Lauer, Certified Esthetician
Judy graduated from Fleming College for Esthetics in 2005. Following school Judy worked many years at Ste Anne's Spa in Grafton, Ontario. Judy joined our team in 2018. Judy is a beautiful addition to our team. While working at the spa she continues her studies in Lymphatic Drainage, Reiki and Reflexology. She Love what she does and her work shows this.
Judy is available at The Heritage House Health Spa Monday's.
---
Erin Foran, Certified Esthetician
Erin joined our esthetic team in September of 2020. Erin is a graduate of the Versailles Academy Medical Esthetics program and has always had a passion for skin care. She takes great pride in developing a relationship with her clients and ensuring that every service meets the highest expectations. She always stays on top of the latest products, trends and techniques in skin care and looks forward to being able to bring new techniques and services to her clients.
Erin is very passionate and knowledgeable about the Eminence Organic Skin Care line. After discovering the line and seeing for herself how it can effect amazing and positive changes in the skin, she vowed she would never work with another skin care line. As a trained medical esthetician, she loves to take a deeper dive into the skin to be able to understand and treat client's skin care concerns. She loves that Eminence Organics provides her the ability to do this and to completely customize each facial to every client's unique skin.
Erin provides a variety of spa services, including: hard/soft full body waxing, body sugaring, manicures, pedicures, brow/lash tinting and facial skin care.
Erin is available at Lakeshore Massage Therapy Health & Wellness Clinic and The Heritage House Health Spa Monday - Saturday.
---
Tammy Thompson, RRPr, Client Care Representative
Tammy started with Lakeshore Massage Therapy Health & Wellness Clinic in 2009 as a client care representative.

Tammy became interested in learning more about Reflexology when she saw the benefits clients received after visiting the clinic for treatments. Tammy decided to further her education to become a Registered Reflexologist and completed the Reflexology course in 2010, which included treatments on 60 pairs of feet. Tammy has seen Reflexology benefit those who suffer from migraines, sinus pain, digestive problems, infertility, and stress.

Tammy loves helping others. Shortly after completing her Reflexology course she also became certified in Ayurvedic Head Massage. Ayurvedic Head Massages are truly beneficial in helping to eliminate tension, headaches, migraines, and insomnia.

Reflexology and Ayurvedic Head Massage is great for anyone and everyone. The results they both provide is very beneficial to the bodies overall health and wellness. Experience them yourself and let her help you relax from head to sole!
Tammy is available at Lakeshore Massage Therapy Health & Wellness Clinic Monday - Friday.
---

Chantal Arcand, Certified Esthetician/Certified Electrolysis & Electrocoagulation Therapist
Certified esthetician since 1999, electrologist since 2001 and
electrocoagulation technician since 2014. Chantal joined The Heritage House Health Spa team in 2018, offering electrolysis & electrocoagulation treatments to our clients. Chantal values customer service and honesty.
She had the chance to acquired experience from fabulous mentors in the beauty field over her 20 years career. She is motivated, passionate about her work and life itself. She truly believes in a balanced lifestyle. Mind, body, spirit.
Chantal is available at The Heritage House Health Spa on Mondays.
---
Maryse Samson, Certified Laser Technician
With over 11 years of clinical experience as a Laser Hair Removal Technician, Maryse joined Lakeshore Massage Therapy Health & Wellness Clinic in 2012.

Laser Hair Removal at Lakeshore Massage Therapy is the most effective method in permanent removal of unwanted facial and body hair. Laser also aids in the reduction of ingrown hairs, eliminating bumps and scabs. Providing services for both men and women, Maryse is compassionate and dedicated to delivering the best treatment possible to achieve each of her clients' individual goals.
Maryse uses the state of the art Lightsheer Duet Laser which is the "Gold Standard" in laser hair removal. Industry experts agree that it is the most advanced, fastest, and most reputable hair removal technology available today. The process used is non-invasive, safe, and gentle providing amazing results. Treatments are scheduled every 6 weeks. Most clients do notice a reduction in hair after just one or two treatments. On average 6-8 treatments are usually required.

Maryse has also furthered her training adding Certified Electrolysis and is constantly expanding her knowledge in the ever-evolving field of esthetics. Driven by her clients' satisfaction, she is hoping to further her education and training in the areas of her clients needs. Hoping to someday offer professional services in skin rejuvenation and skin pigmentation and wrinkle reduction at our clinic.

Maryse can help you find satisfaction and confidence by eliminating those unwanted hairs forever! Maryse is available at Lakeshore Massage Therapy Health & Wellness Clinic and The Heritage House Health Spa.
---
Pat Kelly, RRPr / Certified Personal Trainer / Client Care Representative
With a strong background in health and wellness, Lakeshore Massage Therapy Health & Wellness Clinic was thrilled to welcome Pat to the team in 2013.

With a sound desire to help others, Pat joined the team as a client care representative. With over 20 years of experience as a Certified Personal Trainer, 3 years experience as a certified Older Adult Personal Trainer Specialist, and Certification in Zumba, Zumba Gold and Drums-Alive, she is dedicated and compassionate in helping others live life to their fullest.
Pat furthered her education in health & wellness and completed her training as a Registered Reflexologist in 2015 and an AromaTherapy Practitioner and Reflexology Hand Practitioner in 2016. She began offering her healing abilities to clients at Lakeshore Massage Therapy shortly there after. Pat is constantly furthering her education in the field of helping others. She is currently undergoing training to become a Reiki Master Practitioner.
Pat is available at Lakeshore Massage Therapy Health & Wellness Clinic and The Heritage House Health Spa.